Junior Sailing Academy & Camps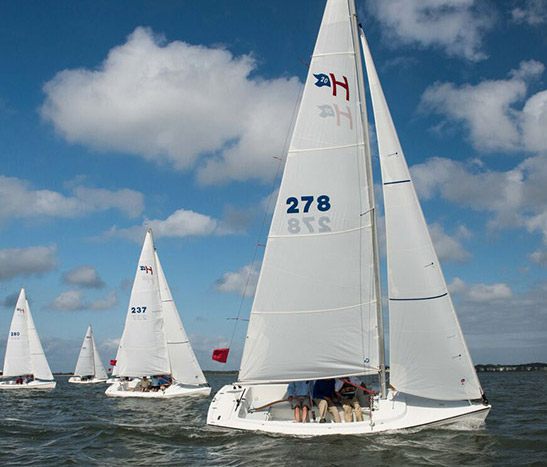 We operate a full-time junior sailing academy located on beautiful and prestigious Hilton Head Island, South Carolina. We believe in a well balanced approach to our junior sailing academy students, as well as life lessons, and a dedication to the well-rounded success of your son or daughter is our ultimate goal. Our team of highly experienced sailing coaches provide individual training and focus on each and every student who attends our sailing academy and school.
A key differentiating factor of our boutique junior sailing academy is that our students have an opportunity to compete in regattas throughout the southeast. This opportunity further develops the skills and confidence of each and every student and helps with collegiate exposure.
HHIJSA offers a Full-Time Sailing Academy, Sailing Camps, and Gap Year or Post Graduate Year programs to help a student who wants to focus on sailing for the year building their resume by competing in national ranked regattas.
Read More About the School