Introduction
Hilton Head Island
Our focus at the Hilton Head Island Junior Sailing Academy is on five key areas of short course dinghy racing; pre-race preparation, starts, first shift, finish, and post-race debrief. These five areas along with the polishing and perfecting of the basic skills of sailing will produce fully-equipped dinghy sailors. The development of accelerating roll tacks, large fleet starts, teamwork, and the rules of sailing will be the cornerstone to the development and growth of competitive sailors.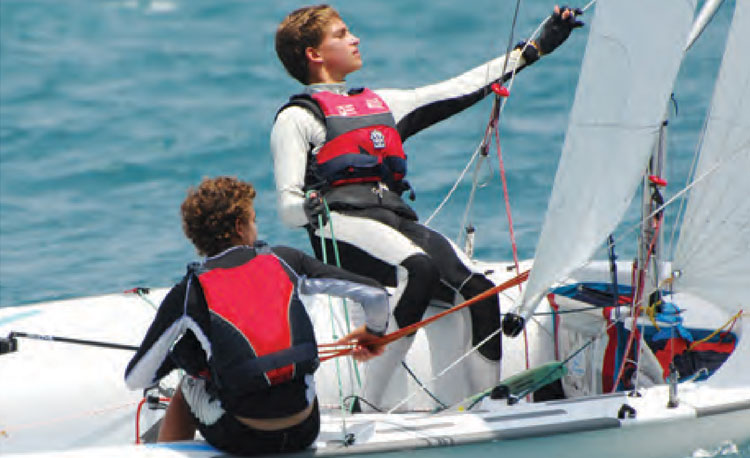 The development of the HHIJSA sailor is based on a structured Monday - Friday immersion of on and off water training. On the water, training will be in a fleet of Zim collegiate 420s and Optis. These boats will be instrumental to the development of starting techniques and fleet management. The ability to lead the fleet to the first shift and make tactical decisions based on wind, current, and fleet positions is critical to short-term dinghy racing success.

The last and most important aspect of any race, is the ability to finish. The last leg of any course is instrumental to a positive day on the water. The daily repetition and reinforcement through on and off the water debriefing will hone these five key areas needed in short course dinghy racing success.
Questions?
Send us a quick message: